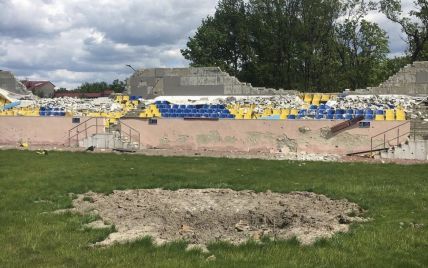 Photo: twitter.com/ZoryaLondonsk
The stadium "Solnechny" in Kharkiv suffered as a result of shelling by the Russian invaders.
Shells hit the football field, and the arena stands were also damaged. This was reported on the Zorya Londonsk page on Twitter.
The stadium was built in 2011. The Ukrainian national team trained there as part of the training camp. Also home matches were played at the arena by Helios, Metallist-1925, Metal and a number of other local teams.