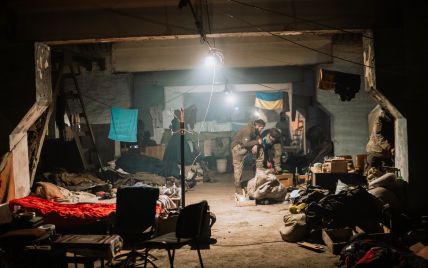 Фото: Дмитро Козацький
Photographer of the Azov Regiment Dmytro Kozatsky, known on Twitter under the nickname "Orest", showed his photos from Azovstal.
The Ukrainian defender called for the distribution of his photos so that the whole world would know about the heroes' feat.
"By the way, while I am in captivity, I will leave you photos in the best quality, send them to all journalistic awards and photo contests, if I win something, it will be very nice after releasing from the captivity. Thank you all for your support. Hope to see you soon," – Dmitry wrote.
It should be noted that Dmytro Kozatsky is a student of Ostroh Academy, majoring in political science. Earlier, he published photos of wounded Ukrainian soldiers from Azovstal, who shocked the world. He is also the author of the photo: "light will win".