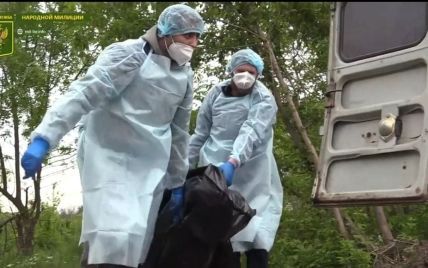 The Russian invaders send captured Ukrainian servicemen in the temporarily invaded Luhansk region to forced labor.

They are forced to collect the bodies of dead Ukrainians.

This was announced by the Verkhovna Rada Commissioner for Human Rights Lyudmila Denisova.

According to her, a video published by one of the Russian propaganda Telegram channels shows that Ukrainian servicemen, who were captured by the Russian invaders are being forced to collect the bodies of the dead Ukrainians.

In the video, the invaders force the Ukrainian military to respond that they are allegedly working on a voluntary basis.

The invaders claim that the bodies of Ukrainian soldiers will be kept "until a dialogue is established" with Ukraine or until relatives come to pick them up on their own.

"By using the work of Ukrainian prisoners of war, the occupiers are violating Articles 49 and 52 of the Geneva Convention relative to the Treatment of Prisoners of War," – Denisova recalled.