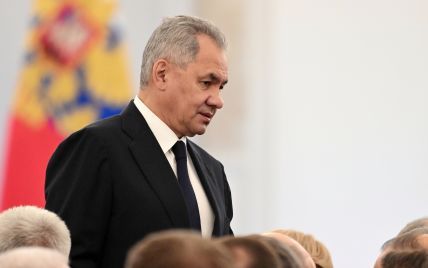 Photo: Associated Press

The invaders frustrated by lack of success on the battlefield are using the tactics of open terror.

Russian Minister of Defence Sergey Shoygu attempts to flow down the AFU's counteroffensive operation in Kherson by intimidating Ukraine with the use of the "dirty bomb".

This opinion was expressed by Oleksandr Musiienko, the Head of the Center for Military and Legal Studies, I his interview for TSN's YouTube channel.

According to the expert, Shoygu attempts to "deliver message that Russia is ready for any serious actions and even terrorist attacks, if Ukrainians directly approach Kherson and enter the city".

"To the potential terrorist attack at Kakhovka HPP, in which Russian Commander-in-Chief of invasion forces in Ukraine Gen. Surovikin attempted to accuse Ukraine, they've now added another threat related to Kherson directly", he notes.

In Musiienko opinion, Shoygu attempts to slow down the AFU's in order to construct more pontoon bridges across Dnipro, launch larger ferries or repair Antonov Bridge.

"They will deploy freshly mobilized recruits to the right bank in order to somehow stabilize the frontline and not to let Ukrainian forces to enhance their bridgehead for counteroffensive operation. They want to win as much time as possible", he said.

According to the expert, the city of Kherson is of utmost strategic importance for the enemy, so "the loss of control over it will be considered as very bitter defeat".