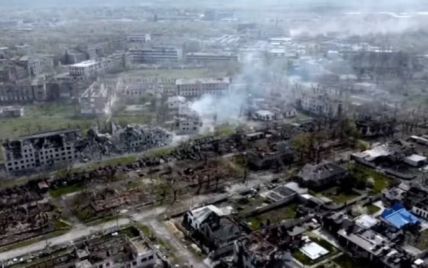 Photo: Сергей Гайдай
Rubizhne in Luhansk Region followed the same fate as Mariupol. The town has been totally destroyed by the Russian invaders.
"This industrial town has been totally destroyed. There is not a single intact building. Most houses are damaged beyond repair. The household yards have turned into graveyards. Before the war, the town's population was around 60 thousand people – factory workers, civil servants, prospering small businessmen", Serhii Haidai, the Head of Luhansk Regional Military Administration shared in his Telegram account.
According to him, today there are three categories of Rubizhne residents: those who managed to evacuate to the safer regions of Ukraine or abroad; those deported to Russia or Russia-controlled districts; and those who are still kept hostage by Kadyrov's Squads and forced to live in the cellars.
"Devastated scorched concrete boxes – that's how our town of Rubizhne looks like now. We will have to build the town almost from the scratch. But, please, be sure, we will rebuild everything!", Haidai emphasized while sharing the recent pictures of devastated town.