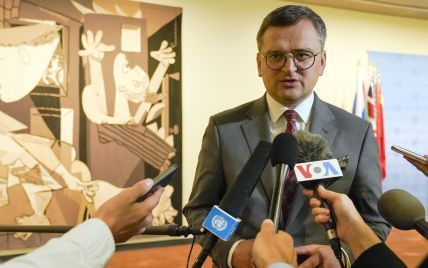 Photo: Associated Press

The Foreign Ministers of Ukraine and Estonia, Dmytro Kuleba and Urmas Reinsalu discussed common efforts to convince the partners to supply Ukraine with larger quantities of air defence systems.

"In our call, Urmas Reinsalu and I welcomed EU Council's support for the need to hold Russia accountable for the crime of aggression against Ukraine. Discussed next steps toward a relevant special tribunal. Coordinated efforts on urging partners to send more AD systems to Ukraine", the Head of Ukrainian Foreign Ministry tweeted.
In our call, @UrmasReinsalu and I welcomed EU Council's support for the need to hold Russia accountable for the crime of aggression against Ukraine. Discussed next steps toward a relevant special tribunal. Coordinated efforts on urging partners to send more AD systems to Ukraine.

— Dmytro Kuleba (@DmytroKuleba) October 23, 2022