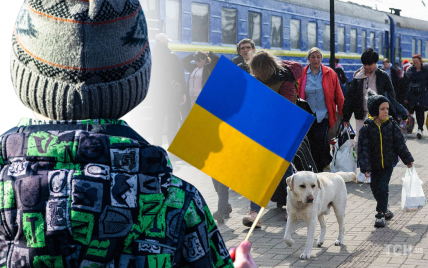 Photo: ТСН.ua

Since the start of the full-scale Russian invasion, the population of Pantasiivka has increased almost by two hundred residents.

The local residents of a village in Kirovohrad Region are reconstructing an apartment block for temporarily displaced person through their own efforts, TSN reports.

The locals have given all empty houses to the refugees fleeing from the frontline area to Pantasiivka, but when they realized that the existing housing is sill not enough for everyone, the villagers decided to reconstruct an abandoned apartment block.

A family of seven from Kramatorsk has just moved into a newly repaired three-room apartment. Several family generations had to flee from Russian bombs and shells in their home city. 

In Kramatorsk, they had to cook food on the bonfire near their apartment block, and now they are happy to enjoy just a normal tap water. "These people are so kind to help us with everything. The neighbors even gave us a bed and several chairs, sometimes people just come to bring us some food. I have no words to express our gratitude", Kostia says.

Before the war, the population of Pantasiivka was only around seven hundred people, but almost two hundred refugees have fled here after the start of the full-scale invasion. Initially, the refugees had been offered accommodation at empty houses, but when the community realized that it didn't have enough space, the villagers decided to reconstruct abandoned apartment block for 16 flats. Initially, the two-storey-high building was constructed for social workers, but later the residents moved away leaving behind empty apartments in the possession of the village council.

The roof, the walls and the windows were still intact, and everything else was repaired by the village council at its own expense. The house was connected to water supply, and damaged sewerage utilities were repaired. The building materials were purchased by local farmers, and the villagers repaired apartments with their own hands.

The house is big enough to accommodate ten more families, however, the village council does not have enough budget to purchase needed materials and continue with repairs. Meanwhile, the village officials are discussing the legal status of this housing. According to the village head, if the guests prefer to stay in the village even after the war, there are no legal barriers to transfer the flats into their ownership. Still, if they decide to go back, their rooms may be used for accommodation of other people made homeless by the Russia aggression.