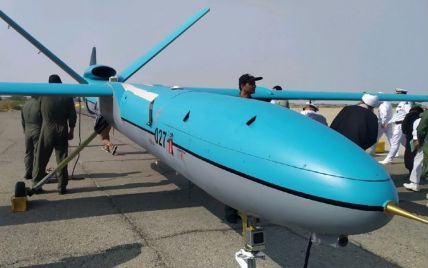 Photo: Головне управління розвідки Міністерства оборони України

Iran is going to ship missiles and UAVs to Russia in the nearest future.

Iran continues to support the Russian invasion forces. The country has delivered military equipment to Russia and is getting ready to ship drones and missile, Ukrainian Defence Intelligence reports.

According to the intelligence, Iran has already supplied Russia with 3000 units of military equipment, including 1500 helmets and 1500 armored vests.

Iran is also planning to send a new group of advisers to support Russia with combat use of novel Arash-2 UAVs and Iranian surface-to-surface missiles. The supplies are about to start very soon.

"A group of advisers from the Islamic Revolutionary Guard Corps has also arrived from Iran to Dzhankoi in ordered to help with combat use of modified Shahed-136 and Mohajer-6 drones", the report reads.