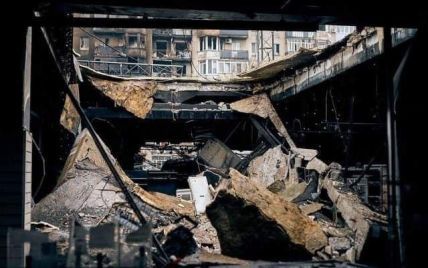 Photo: Сергей Гайдай

Starting on February 24, the Russian invaders destroyed 348 infrastructure facilities and shut down 3,408 enterprises in Luhansk region.

The Russian invaders continue to destroy the infrastructure of the Luhansk region, where new Russian war crimes are recorded every day. The infrastructure is now completely destroyed by the occupiers.

This was announced by the head of the Regional Military Administration Serhiy Haidai.

According to preliminary data, at least 16 buildings of higher education institutions, 104 general secondary education institutions, 49 kindergartens, 17 sports facilities, 15 social institutions, 37 health care institutions and 62 cultural institutions, as well as 6 administrative buildings, 7 railway stations and 35 life support facilities were damaged.

In addition, due to the aggression of the Russian Federation in the Luhansk region, thousands of people have lost their businesses and are unable to work. 3,408 enterprises were shut down, including 479 industrial ones.

"The property of most of them is located in the zone of active hostilities. Therefore, whether it will be possible to preserve and restore it after their completion is unknown," – Gaidai said.

According to an online survey of 191 businesses, the estimated total direct losses (current and non-current assets) due to Russian aggression have already reached at least 3.1 billion hryvnias.