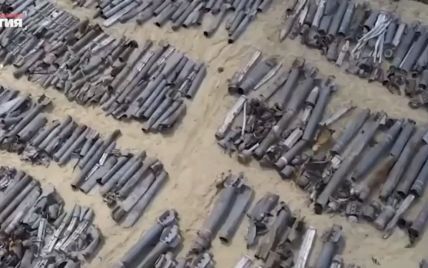 The EOD specialists have created a designated landfill in Kharkiv to dump residues of munitions fired by invasion forces.

A special storage site for residues of unexploded munitions used by invasion army troops to bomb the city, is allocated in Kharkiv. The site accommodates several thousand fired shells, the "Kharkiv News" reports.

The site is full of residua Grad, Uragan, Smerch and Tornado shells used by invaders to barrage the city. Although fired, these shells are still hazardous.

"The EOD specialists have already lost the count. We have over 5 thousand fired shells here", Ihor Ovarchuk, the Head of the Humanitarian Mine Contamination Clearance Department of the State Emergency Service of Ukraine, reports.

According to him, now Kharkiv mostly suffers from S-300 missile strikes and kamikaze drone attacks.