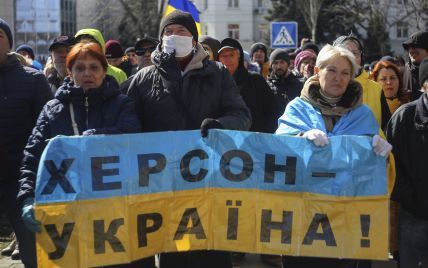 Photo: Associated Press

Invaders illegally deport Ukrainian children to Crimea or Russia.

Russian invasion forces may use civilians as a human shield, and for this purpose they encourage the local residents to the left-bank part of Kherson Region, as Serhii Khlan, the Head of Kherson Regional Military Administration, said during his briefing.

ВAccording to him, the invaders drive the civilians to the left-bank part of Kherson Region using the excuse of so-called "evacuation". Still, according to him, most civilians, including children, are in fact forcibly deported to Crimea.

"We have a report about deportation of entire orphanage without any approvals. Over 50 children from Kherson were sent to Krasnodar Territory. A part of those civilians moved to the left bank will be most likely used as a human shield for Russian military hardware and personnel", Khlan said.