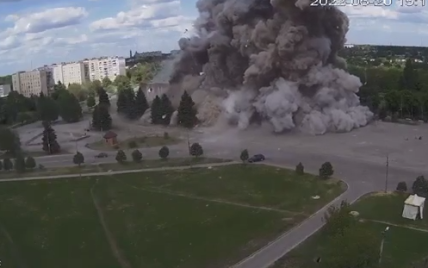 Russian troops launched a missile strike on the recently renovated cultural center in Lozova, Kharkiv Region.
Seven people, including an 11-year-old child were injured in the attack.
Volodymyr Zelenskyi, the President of Ukraine, shared details of the strike in his official Telegram channel.
"The invaders identified culture, education and humanity as their enemies. And they do not spare either missiles or bombs. What is in the minds of people who choose such targets? Absolute evil, absolute foolishness", the President stated.
Later the Kharkiv Region State Emergency Service reported that the fire caused by the enemy attack was extinguished.
The missile strike resulted in partial destruction of cultural center building and sparked fire of the roof heat insulation. Four fire engines and 15 emergency service officers arrived at the scene to respond to the incident.