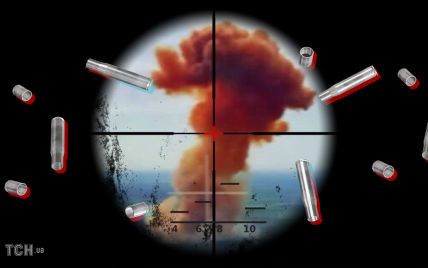 Photo: ТСН.ua
In the late hours of Friday, May 20th, the Russian troops launched another missile strike on Mykolaiv.
According to Vitalii Kim, the Head of Mykolaiv Regional Military Administration, the distinct smell of ammonia was felt in the air immediately after the attack. However, Kim reassured that this phenomenon did not threat the lives and health of civilian population.
"The missiles hit where the hit. Now we all feel the smell of ammonia. There is a small lake near the impact site. So yes, the air smells of ammonia, but the State Emergency Service reports that it's fine. The concentration is extremely low, so please keep calm and don't worry", the Head of Regional Administration said in his video address on Friday, May 20th.
Russian missiles hit Mykolaiv region during the long-term air raid alarm activated at 5:30 p.m. The local residents are urged to stay in the shelters until the air raid sirens are cleared.
According to the Ministry of Defence of Ukraine, Russia has 16 Kalibr cruise missiles ready to launch from the warships based in the Black Sea.