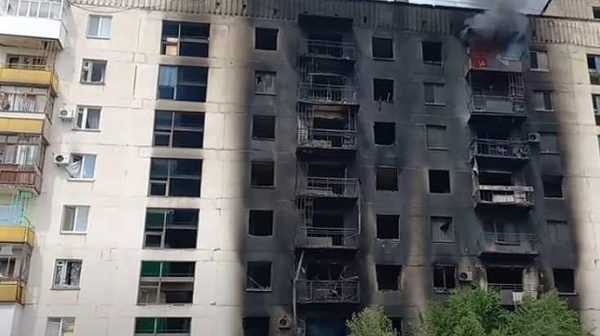 Iryna Balachuk – Sunday, 22 May 2022, 09:26
Serhii Haidai, Head of Luhansk Oblast Military Administration, said that Russian occupation forces tried to advance on Sievierodonetsk from 4 directions at once, but were repelled by Ukrainian troops.
Source: Serhii Haidai on Telegram
Quote: "The Russians tried to enter Sievierodonetsk from 4 directions at once, but they were repelled and retreated to their earlier positions. However, they continued to shell residential neighbourhoods from mortars and artillery. Almost every Ukrainian-controlled town and village sustained damage."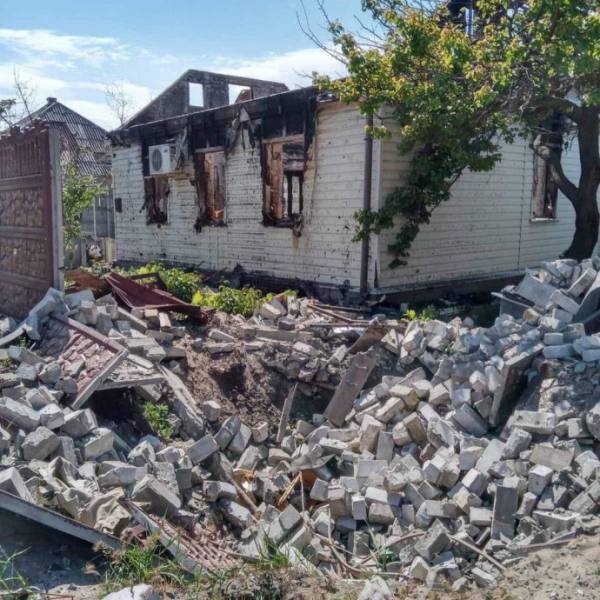 Фото из Telegram гайдая
Details: According to Haidai, part of the bridge between Sievierodonetsk and Lysychansk near the railway station was destroyed.
In addition, the Russian occupiers damaged 7 residential buildings in Sievierodonetsk, 5 each in Lysychansk, Toshkivka, and Nyrkove, 4 in Vrubivka, 3 each in Zolote and Hirske, and 2 in Pryvillia over the past 24 hours.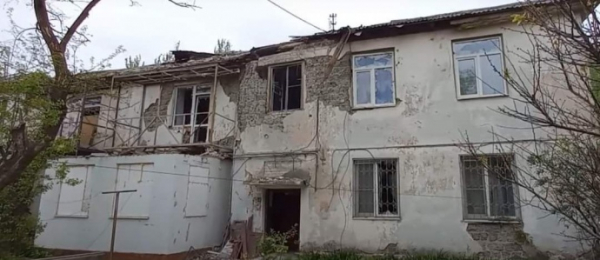 Фото из Telegram гайдая
Haidai noted that the exact number of buildings destroyed in the shelling of Novodruzhesk has not been confirmed: residential buildings across 3 streets sustained damage there. Neither has the extent of the destruction been confirmed in Vrubivka, which was attacked from air.
The Head of the Oblast Military Administration added that on 21 May, several people were detained in Luhansk Oblast as they were trying to take pictures of military equipment. The Security Service of Ukraine is investigating their actions.
Russian troops are firing on the positions of Ukrainian troops along the entire front line between Lysychansk and Sievierodonetsk.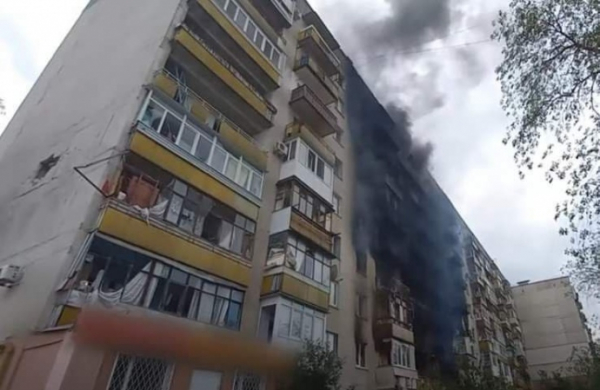 Фото из Telegram гайдая
Russian troops also conducted offensive and assault operations in and around Oskolonivka, Purdivka, Shchedryshcheve, and Smolianynove. Ukrainian defenders repelled the attacks; Russian troops suffered losses and retreated to their earlier positions.
Overall, the Armed Forces of Ukraine repulsed 9 Russian attacks and destroyed 5 tanks, 4 artillery systems, 10 armoured combat vehicles, and 2 motor vehicles on 21 May. Ukrainian Air Defence units shot down 1 Orlan-10 UAV.